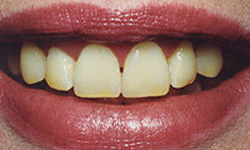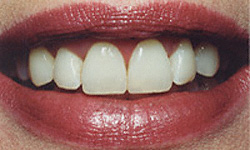 Want a fast, remarkably noticeable extreme cosmetic dentistry makeover solution that'll make you look years younger? The brilliant white smile you'll get from Chesapeake's Dr. David Graham's tooth whitening treatments can do just that! Banish years of discoloration caused by aging, smoking, medication, coffee, tea, or soda and achieve a whiter smile starting in as little as one visit!
Achieving a gorgeous, white smile is as simple as making one initial appointment with Dr. Graham in which he will custom fit a tooth whitening gel tray for your teeth. Then, follow Dr. Graham's instructions and continue the whitening treatments at home until you're proud to flash a brilliantly white smile!
Brilliantly white teeth are not reserved for the rich and famous. You can be just as fabulous here in Chesapeake - just take a look at these images! Dr. Graham would love to tell you more about the benefits of tooth whitening treatments, so contact David B. Graham, D.D.S & Michele L. Graham, D.D.S by calling (757) 547-7070 or completing the online form for a consultation today!